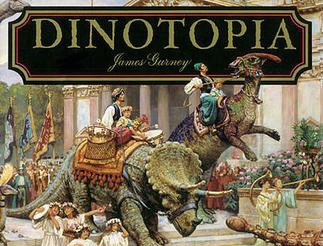 Did Anyone Else Have Dinotopia Books
19 Replies
Add A Reply
Forum Topic
2K
Member
3193 XP
May-25-2021 6:37 PM
The children's book series, Dinotopia by James Gurney, has recently come back into my mind. While the stories of the books aren't as good quality as they seemed when I was younger, the art has always been good. 


Note on accuracy: The Series started in the early 90's and gets more accurate so don't freak out about that.
I was just wondering for I was alone in having these books or if anyone else had them.
expecting the worst, sets you up for thr worst
19 Responses to Did Anyone Else Have Dinotopia Books
Add A Reply
Sign in to add a reply to this topic!