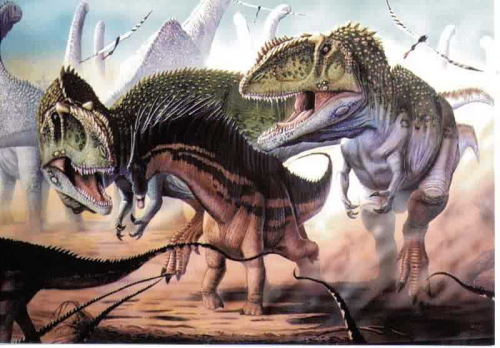 Isla Nublar Apocalypse II Preview I: The Giant of the South
11 Replies
Add A Reply
Forum Topic

2K
Member
4115 XP
Nov-10-2016 4:00 PM
Giganoctus never wanted to see his pack die before him.  He was the only survivor, having retreated after the Ultimus Rex fell by the hand of Thunderstorm.  The great Giganotosaurus settled in the southern area of the island, a complex of canyons and forests.  He truly believed he had attained peace, for he was the top and only predator in that area.
But there is another beast, one from which he cannot run; Ultimus Dominum, the Ultimate Lord.  With the strength and weapons of the U.Rex and the intelligence and endurance of Maledictus Dominum, there is no denying that he truly is the Ultimate Lord.  As if his very existence wasn't bad enough,
He was living in the canyon that Giganoctus happened to be in!  The southern giant will have to face him, can he survive, and redeem himself in the eyes of Tyrance?  We shall see, in
Isla Nublar Apocalypse II
"Part of the journey is the end..."
11 Responses to Isla Nublar Apocalypse II Preview I: The Giant of the South
Add A Reply
Sign in to add a reply to this topic!