My fan made Jurassic World poster!
27 Replies
Add A Reply
Forum Topic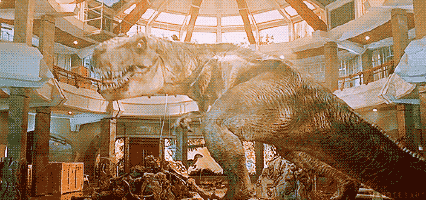 Noob
Member
0 XP
May-02-2015 8:19 PM
June 12th, we will all realize that Life Finds a Way.
3 weeks of work! Finally done! This truly was a labor of love and I'm happy to see it come to fruition. Completely hand drawn but edited in the JW logo, date and motto. It's the Indominus Rex about to take on Rexy (the T. rex from the first movie) in the climax of the film. Team REX! 

Whaddya guys think? Tell me below!
EDIT: Link to the art page, if you wanna zoom in. Link
"If you can't see it... It's already too late."
-Jurassic Apocalypse (by Paden)
27 Responses to My fan made Jurassic World poster!
Add A Reply
Sign in to add a reply to this topic!