What's the Best Weapon Load-Out in Halo 4
1 Replies
Add A Reply
Forum Topic
Atman
Admin
21937 XP
Jan-27-2013 10:20 PM
Since November, [b]Halo 4[/b] has claimed many weekends for many young, avid gamers. With the enhanced Multiplayer came a new assortment of weapons to choose from as you progress through the ranks by taking part in online matches. [center] [img]http://www.incgamers.com/wp-content/uploads/2012/06/e32012_halo4_campaign7.jpg[/img] [/center] So, we want to know what you think the BEST all-around weapon load-out is for Halo 4. This is excluding special weapons which you can unlock on the battlefield or receive in an ordnance package. We're talking only the weapons you have to customize your load-out with pre-game. Your combinations can include: Pistols: [b]Magnum (UNSC) Plasma Pistol (Covenant) Boltshot (Promethean)[/b] Close Range: [b]Battle Rifle (UNSC) Storm Rifle (Covenant) Supressor (Promethean[/b] Mid-Long Range: [b]Battle Rifle (UNSC) DMR (UNSC) Carbine (Covenant) LightRifle (Promethean)[/b] Also, fell free to add what you think Tactical Packages, Armor Abilities, Grenades and Support Upgrades you think are the ideal to have for a single, all-purpose load-out. Post your opinions below!
Alien: Romulus - New Alien Movie Coming Soon! Visit Alien-Covenant.com for more info!
1 Responses to What's the Best Weapon Load-Out in Halo 4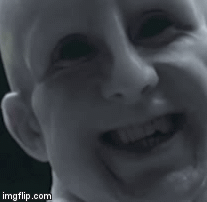 Noob
Member
0 XP
Feb-03-2013 5:50 PM
Magnum Storm Rifle Lightrifle [url=http://www.youtube.com/watch?v=zsGtWpJScn0]check this :)[/url]
The world will spin well past our last breath, but I will always care about you
Add A Reply
Sign in to add a reply to this topic!