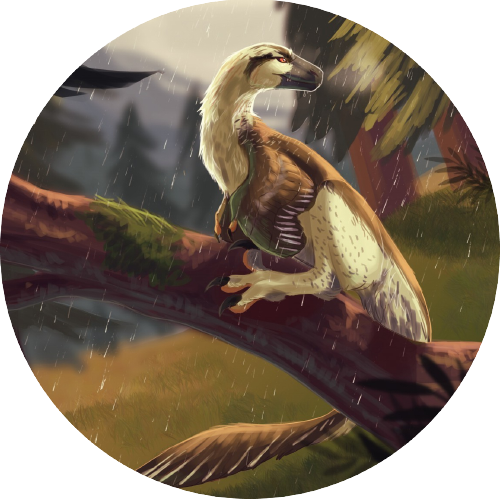 ULTIMATE DINO FIGHT TOURNAMENT (CARNIVORES)
7 Replies
Add A Reply
Who do you think will win?
Forum Topic
Noob
Member
79 XP
Nov-25-2022 6:01 PM
In celebration of the FIFA World Cup in Qatar I've decided to create my own world cup style tournament with Dino fights. To make the fights fair they will all be played in neutral territory (Alaska) and groups are split into small and large dinosaurs. Groups A,C,E and G are small Dinos and the rest are large. There will be 4 matches per day and 16 matches per round and 3 rounds. Then it will go onto the round of 16 and quarterfinals etc. Keep in mind that there almost certainly will be some easy fights. But also some interesting ones. A table will be available after each round so you can see who's winning. Dinos get 3 points for a win, 1 for a draw and 0 for a loss. The top 2 teams go through. If the top 2 teams are on equal points then whoever one their match is number 1 if neither won and it was a tie then it goes in alphabetical order.
Here are the groups
Group A:
Majungasaurus
Megaraptor
Stenonychosaurus
Deinonychus
Group B:
Yutyrannus
Yangchuanosaurus
Carcharodontosaurus
Baryonyx
Group C:
Utahraptor
Murusraptor
Saurornithoides
Tarascosaurus
Group D:
Suchomimus
Qianzhousaurus
Allosaurus
Mapusaurus
Group E:
Rajasaurus
Latenivenatrix
Australovenator
Dakotaraptor
Group F:
Spinosaurus
Albertosaurus
Sinraptor
Tyrannotitan
Group G:
Carnotaurus
Troodon
Aerosteon
Austroraptor
Group H (this is the group of death):
Oxalaia
T rex
Saurophaganax
Giganotosaurus
Matchday 1, round 1:
Majungasaurus vs Megaraptor
Stenonychosaurus vs Deinonychus
Yutyrannus vs Yangchuanosaurus
Carcharodontosaurus vs Baryonyx
7 Responses to ULTIMATE DINO FIGHT TOURNAMENT (CARNIVORES)
Add A Reply
Sign in to add a reply to this topic!