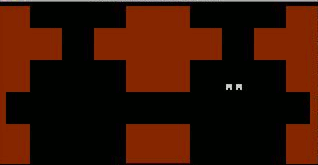 Halloween old school- likely the 1st survival horor game
7 Replies
Add A Reply
Forum Topic

Legend
Member
8212 XP
Oct-24-2018 1:00 AM
I played the sh&t out of this in the early 80s and loved it. Possibly the OG of survival horror before the term was coined, here is Haunted House on the Atari 2600.
7 Responses to Halloween old school- likely the 1st survival horor game
Add A Reply
Sign in to add a reply to this topic!