Forum Topic

2K
Member
4115 XP
Jul-08-2017 6:58 PM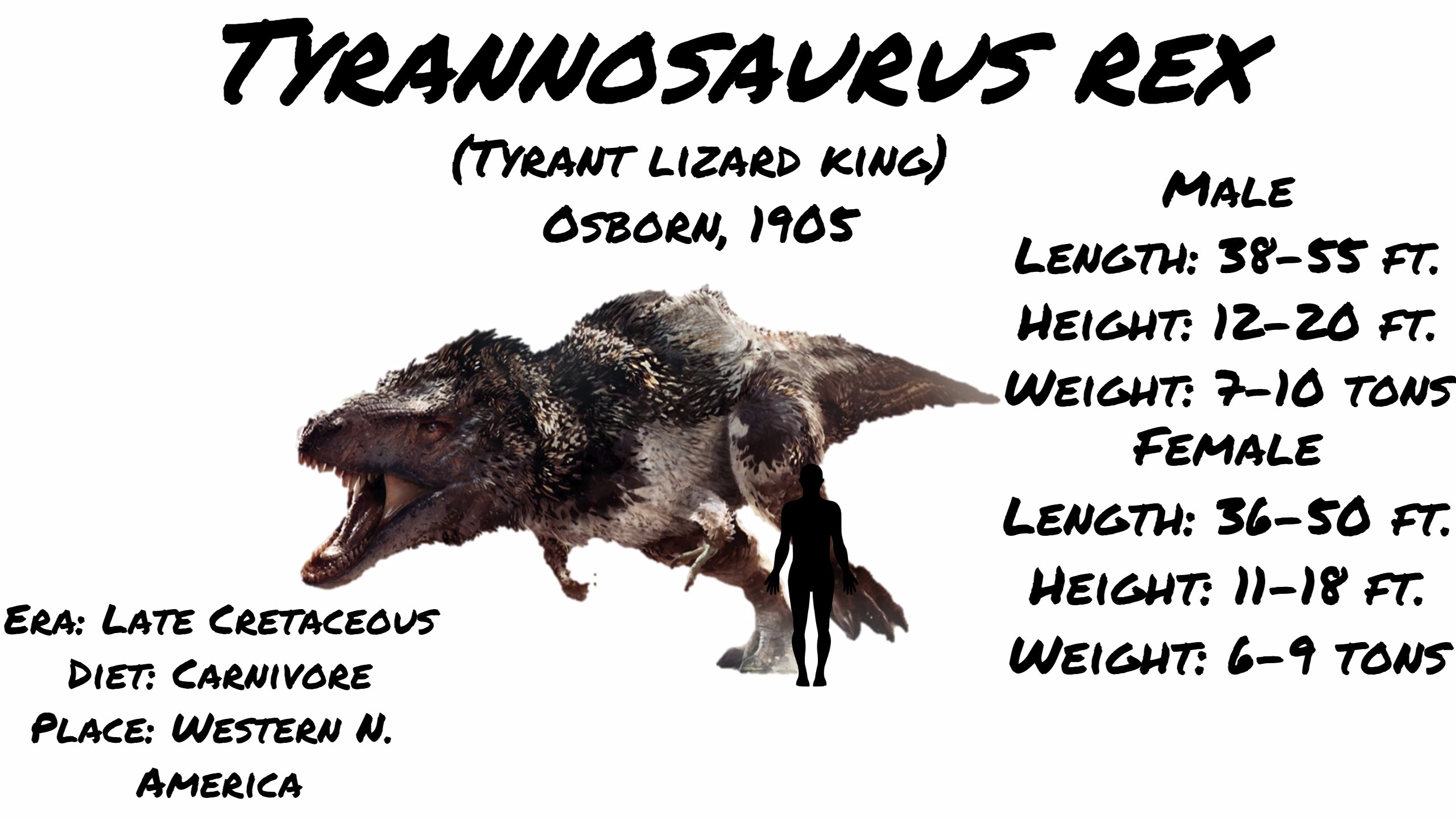 This is gonna be a series, where I make info cards for dinosaur species in the The End universe. And I figured, what better animal to start with than my all-time favourite organism, Tyrannosaurus rex? Note that the size info only pertains to individuals in the The End universe, not in real life.
"Part of the journey is the end..."
4 Responses to Tyrannosaurus Info Card
Add A Reply
Sign in to add a reply to this topic!