Forum Topic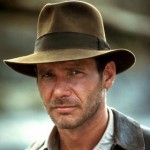 Noob
Member
0 XP
Nov-15-2015 9:44 AM
Hello fellow scified members, it's been a Morgan of a time since ive last been on this site.
for those of you who remember me i will be starting my own youtube series called "scified's Indiana Jones" if you want to get intouch with m easier, my gmail is: scifiedsindianajones@gmail.com
"That is one big pile of sh*t" -Doctor Ian Malcom
5 Responses to Hello once again, Scified!
Add A Reply
Sign in to add a reply to this topic!