Anthony Bourdain opening Blade Runner inspired food market
3 Replies
Add A Reply
Forum Topic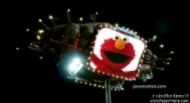 Noob
Member
10 XP
May-15-2015 8:42 PM
We might actually get to sit next to someone in the near future wearing a Sukajan jacket while eating noodles. Celeb chef Anthony Bourdain is planning on opening a huge Blade Runner themed food market in Manhattan. This article said it will include hawker centres among many other things like a 1500 square foot oyster bar and will open later this year. Another article I read said it won't be open until 2017. I'm kinda scared to go because I really like food...and Blade Runner...I might not leave ;) Here's a link to the article: [url=http://firstwefeast.com/eat/bourdain-market-nyc-details-inspired-by-blade-runner/]Blade Runner inspired food market[/url]
3 Responses to Anthony Bourdain opening Blade Runner inspired food market
Noob
Member
0 XP
May-24-2015 3:43 PM
that is awesome! i hope it becomes a success to the point where more blade runner theme restaurants would pop up in the west coast! well Djrees56, I expect a FULL report on your experience with the restaurant when it opens! I also hope someone will record a 5 minute mini do***entary about the place and uploaded on youtube in the future!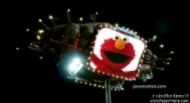 Noob
Member
10 XP
May-25-2015 12:22 PM
LOl,Tetris..might not be until next year but I'll definitely post everything :)
Noob
Member
4 XP
May-29-2015 11:10 PM

Don't forget to book yourself into the Millennium Hilton for the best of both worlds, Dale. And don't over-do-it or you will be forced to run the floating blade, by the Lady Sukajan gangs.


Plus, for anyone that hasn't been out to NYC before; it's highly recommended. And especially, if you are from someplace very different than America. It is the closet thing you'll get to visiting an advanced alien world, and without leaving our own planet.


Anthony's waterfront marketplace (Pier 57) should be fun to spend sometime at. Also, I know he has an insatiable appetite for Japanese, too.


2015 BR:TFC mini-Gallery III:
And thanks boys!


Bonus links:
A Custom Zhora
Japanese Androids
Blade Spinner Tours


Add A Reply
Sign in to add a reply to this topic!