Forum Topic
Noob
Member
4 XP
Apr-05-2013 8:26 PM
A variety of scans from 80s-era Japanese STARLOG magazines + a few ads/fan-art from Japan. Also maybe a few stills from the film, you haven't seen before: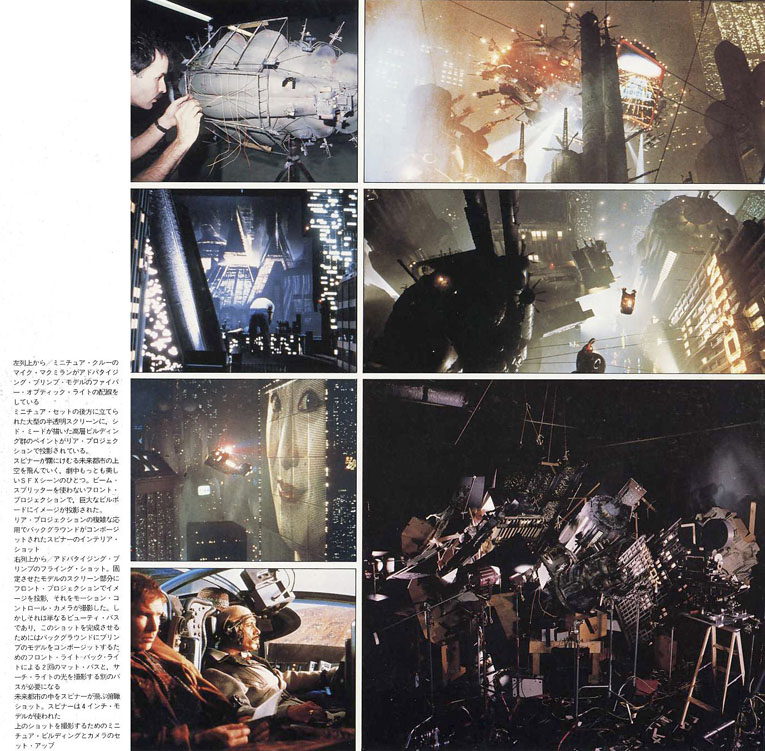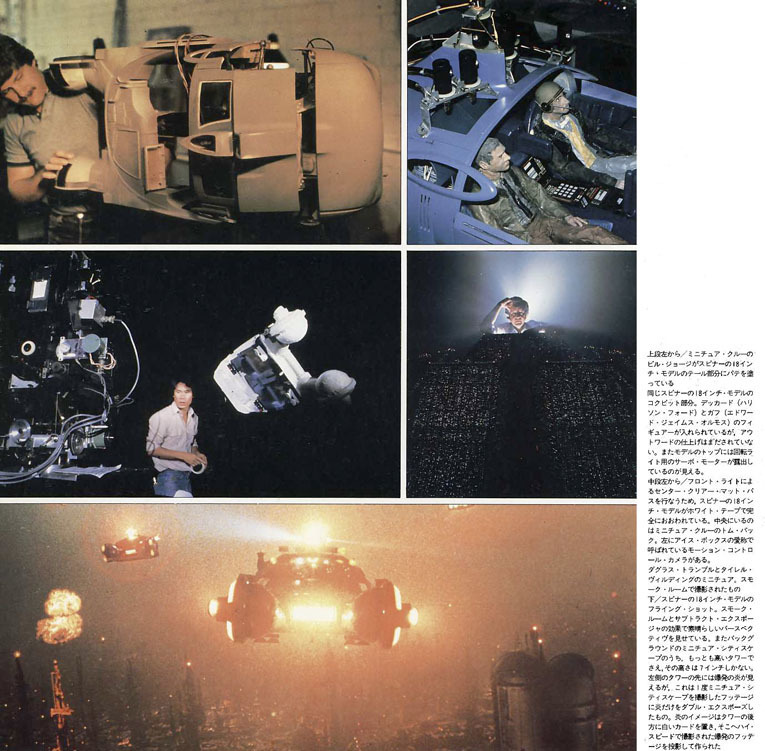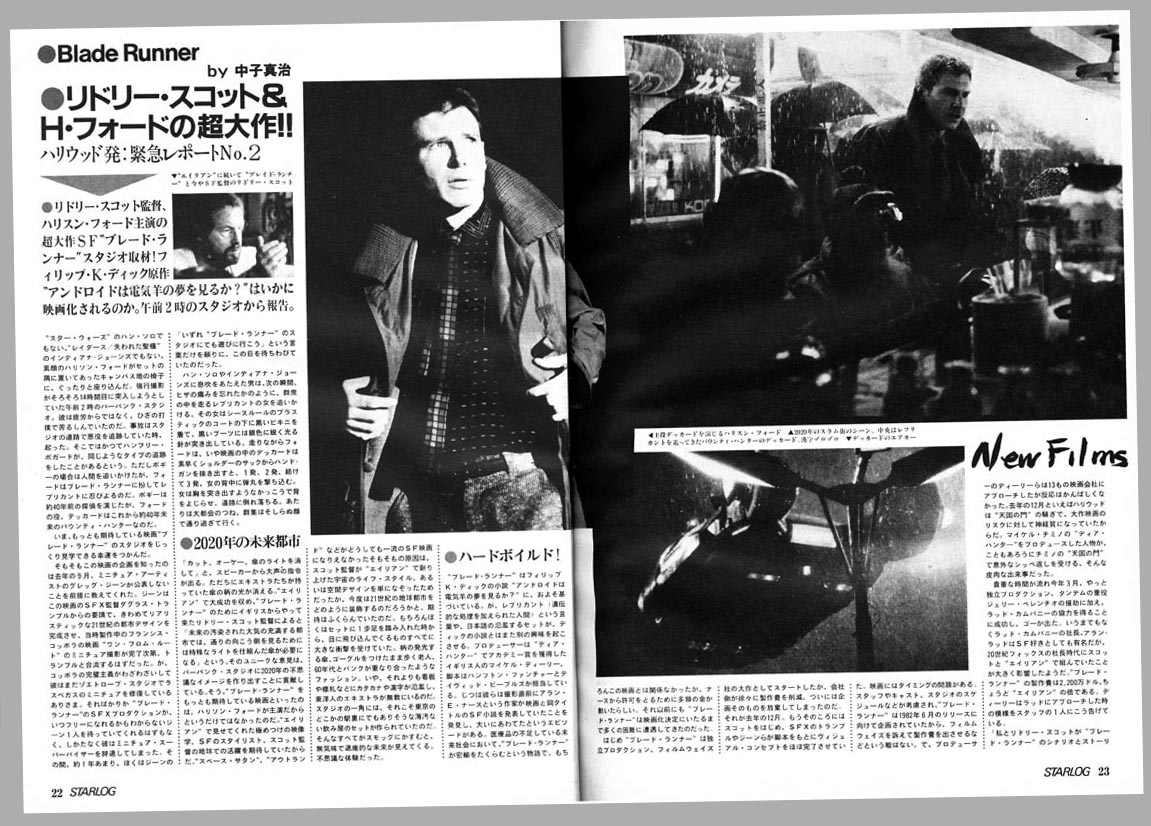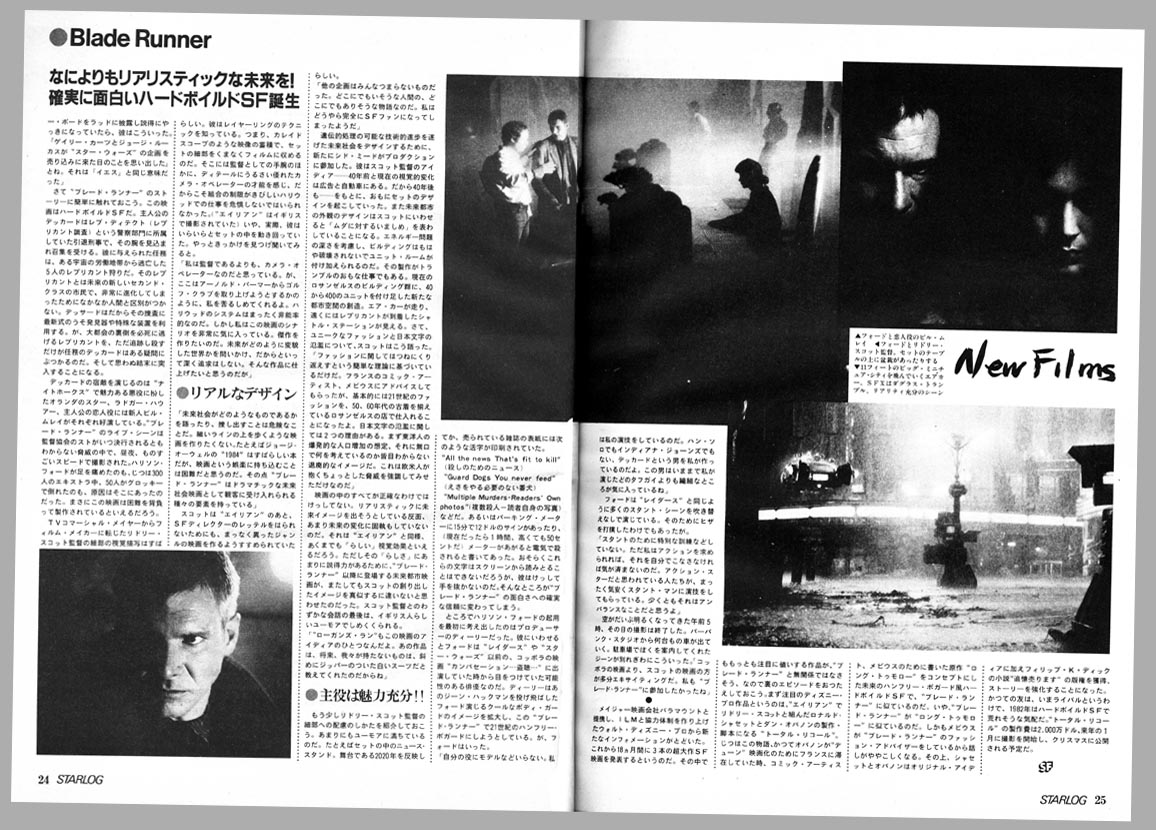 Bonus links:

HQ Scan of Japanese Poster/Ad (in pdf format)

Fan-art from BR Vagabond Magazine Vol.3 (2007)

 

Sawa;)
3 Responses to Japanese STARLOG (1980s) + other

2K
Admin
4319 XP
Apr-05-2013 8:40 PM
Oh wow Sawa, those are amazing. I esp. like the Zhora anime!! You are spoiling us here!!!
Noob
Member
0 XP
Apr-06-2013 1:44 PM
I've got a starlog mag in english when I can find a scanner, and a Heavy Metal magazine with Syd Meads original concepts for the film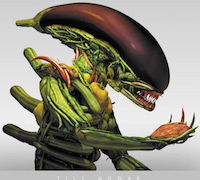 2K
Member
2674 XP
Apr-09-2013 2:29 PM
Sawa....you just rocked my world!!! I thank you! :-D
"Let The Cosmic Incubation Begin" ~ H.R. Giger
Add A Reply
Sign in to add a reply to this topic!