Forum Topic
Noob
Member
0 XP
Mar-30-2015 10:43 PM
If you want to read the story about this neat little blade runner instagram project then simply click the link below. [url=http://io9.com/the-instagram-account-dedicated-to-finding-blade-runner-1694472202]Dedicated to finding Blade Runner, Click Here![/url] otherwise if you prefer to go directly to the "Dedicated to finding Blade Runner" instagram account, then click the link below rather than the link above. [url=https://instagram.com/bladerunnerreality/]Click here for the "Blade Runner Instagram" link[/url] Pretty silly but fun nevertheless! cheers!
2 Responses to Finding Blade Runner in reality
Noob
Member
4 XP
Apr-04-2015 6:51 AM
MV from Perfume
by Seki Kazuaki (AD) & Yuichi Kodama (DIR)

 

Yes, it is.
And thanks Tetris.
Bonus links:
A Shot in the Dark
It's Disco-Time Baby!
Forever ***shot Station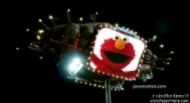 Noob
Member
10 XP
Apr-10-2015 8:37 PM
Cool!! Thanks Tetris :)
Add A Reply
Sign in to add a reply to this topic!