Would you say that spinosaurus live on skull island?
6 Replies
Add A Reply
Forum Topic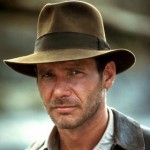 Noob
Member
0 XP
Mar-01-2015 7:19 PM
*please don't move, it has to do with dinosaurs!*
As some of you may know, i am ATTEMPTING on writing a story about skull island, i relized that when it comes to skull island's creatures, there are very few OFFICIAL skull island animals, by this i meen that there have been many re-imaginings of skull island, some of wich have it as a normal jungle with the exception of Kong. So for my story i feared that i would have to make my own version. Luckily i had relized "Hey? Why not just combine some together?" So i just tryed to combine the 2005 and 1996 version with Kong, king of skull island. Kong, king of skull island is pretty much just a coombination of 33 with 05...so it's already one step ahead of me!
As of the inhabitants...they are kind of scattered. Now i notice that every adaption of skull island has somthing (real) in common, they all have EVOLVED creatures. Suddle stuff for some, big stuff for others, example- a triceratops + 65 milion years of slow evolution = Feructus, a trike with more horns, and a not on it's nose.
So i'm finding it a bit difficult to decide what creatures should be canon to my story, i think it should be if they are in more than one adaption, like how skull island has giant crocodiles in the 1996 script, it also has giant crocodiles in the book, Kong, king of skull island.
So because of that crocs are canon.
Following that rule, i have never seen a spinosaurus in any official King Kong media. Would you say it's canon?
PS: sorry Muldoon's short shorts is taking so long, i'm workin on it!
thanks guys, and thank X_PADEN_X for inspiring me to be beutiful.
"That is one big pile of sh*t" -Doctor Ian Malcom
6 Responses to Would you say that spinosaurus live on skull island?
Add A Reply
Sign in to add a reply to this topic!