My skull island upcoming scified story.
6 Replies
Add A Reply
Forum Topic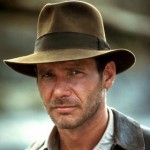 Noob
Member
0 XP
Feb-28-2015 5:30 PM
I have started working on an upcomming story, the origins of the natives seen in King Kong, and how the natives seen in the film are just people that got ship recked on the island about 150 years ago, and went crayzy. How those natives are not actually evan the natives that once spread there civilyzation across skull island, from one end to another. However, i've presented myself with a chalange-NO DINOSAURS. I'm going to see if i can write this King Kong story, a story about skull island, without actually having dinosaurs. Let's see, what else is on skull island? The piranodons, those big moa things, giant bat things, giant bug things, and other stuff.
Also, just about to play primal carnage for the first time!
"That is one big pile of sh*t" -Doctor Ian Malcom
6 Responses to My skull island upcoming scified story.
Add A Reply
Sign in to add a reply to this topic!