Harrison Ford signed to Blade Runner sequel
2 Replies
Add A Reply
Forum Topic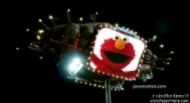 Noob
Member
10 XP
Feb-27-2015 1:53 AM
We might get to see the Blade Runner sequel before were retired. Harrison Ford was signed to reprise Deckard in the next Blade Runner installment with Ridley Scot in the Producers chair. Production begins 2016. Here's the article. [url=http://www.msn.com/en-ca/entertainment/news/harrison-ford-signs-for-blade-runner-sequel/ar-BBi1ekY?ocid=HPCDHP]Harrison Ford signed to Blade Runner 2url]
2 Responses to Harrison Ford signed to Blade Runner sequel

2K
Admin
4298 XP
Feb-27-2015 2:33 PM
Yeah, makes me sad. I wanted Ridley Scott to direct. Chris is still working on updating this site, follow the news on the Blade Runner news thread until he gets everything sorted. :) Here is the link: www.scified.com/site/bladerunner2/director-denis-villeneuve-is-in-negotiations-to-direct-harrison-ford-in-the-blade-runner-sequel.
Noob
Member
4 XP
Mar-05-2015 2:21 AM
The Woman Clothed With The Electric Sun
by Unknown

I personally feel no matter how well the sequel is done ...I will always be left wondering what it could've been had Ridley directed. It certainly was a very unfortunate turn of events; especially, since they were supposedly so close to heading into production last year (prior to Harry's Pinewood accident).

However, I'm no stranger to the business, and I understand how easily something can slip away for a multitude of reasons. And even when something that felt right to do, eventually becomes wrong. Whatever the case, it isn't meant to be.
The Bright Knight VS. Red Epic Dragon
on Exodus: Gods & Kings

On another note, I very much enjoyed Exodus: Gods and Kings. And once again, he paints beautifully. It's undoubtedly laced with a surprising sweetness at times, even a deep sadness. I cried near the end; probably something to do with the white horse.
French-Canadian Director Denis Villeneuve

I'm already familiar with Denis, and have seen Maelstrom (2000), plus Polytechnique (2009). And plan to view several more of his feature films, soon. I liked what the man had to say about himself (Studio Q interview) ...something about struggling with the forces of authenticity.

Thanks Dale.


Bonus links:
Show The Love
Denis @ Studio Q
Rated R for Nudity
The Game Changer


Add A Reply
Sign in to add a reply to this topic!