Forum Topic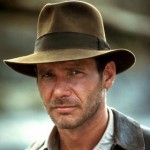 Noob
Member
0 XP
Feb-23-2015 1:50 PM
Well, you kind of voted! And here are the results, i present the top ten coolest movie charactors!
10- Lt. Rippley, Alien. Rippley has gone through a LOT, and most of the time comming out as the lone surviver! Over a span of 50 years, Rippley had killed more aliens than i have natzies, finnaly meeting her fate in "Alien 3"
9- Marty Mcfly, Back To The Future. Marty is a time traveling high school slacker that goes on cray-cray adventures with his 70 year old freind (beleive it or not, that sounds a bit like me as a teenager.)
8- Farris Beuler, Farris Beuler's Day Off. If you like 80's films, check this movie out. Farris is a high school student that fakes a sick day, ending up going through all kinds of cray-cray adventures!
7- Robert Muldoon, Jurassic Park, The Lost World (mentioned only). Robert Muldoon was the park warden on a zoo for dinosaurs...that's that.
6-John Mclain, Die Hard. John is a police officer that finds himself in quite a bit of trubsies, when he is in a hotel getting attacked by terrorists, it's all up to this racist 80's cop to save the day!
5- Indiana Jones, Raiders Of The Lost Ark. Scared of snakies, and a ladie's man, you would think i would make a fine archeolagist, well those things have nothing in common, however i do go to whatever it takes to get what i need.
4- Sherlock Holmes, Sherlock Holmes. Sherlock is a detective aided by his sidekick Watson. Handy with a sward and a needle full of drugs, these two are quite the dynamic dueo.
3- 007, James Bond. 007 (my father) is a government spy, equipt with a bunch of crap, he is known for taking out the bad boys with his laser watch, ecxplosive car, jet pack undies, buzz lightyear shoes ect.
2- Boba Fett, Star Wars. Boba is the second best bounty hunter in the galaxy, next to spider man.
(RUNNERS UP LIST- DARTH MAUL, LAURA CROFT, SHERRIF BUSTER, CAPTAN QUINT, GENRAL GREVIOUS)
1- Wilson, Castaway. Wilson is pretty much wat kept Tom Hanks going, being stranded for 4 years on a desert island alone, Tommight have killed himself if it wasnt for Wilson.
"That is one big pile of sh*t" -Doctor Ian Malcom
2 Responses to Top ten coolest film charactors

Legend
Member
5639 XP
Feb-23-2015 8:09 PM
DR. JONES - Hahaha! I could not agree more; Wilson is without a doubt the most heroic coconut in the Science Fiction universe! ;)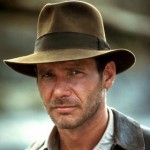 Noob
Member
0 XP
Feb-24-2015 5:24 PM
thx sr, Wilson is actually a vollyball.
"That is one big pile of sh*t" -Doctor Ian Malcom
Add A Reply
Sign in to add a reply to this topic!