it's mah birdah, + vote for coolest movie character (might make it to the top ten)
8 Replies
Add A Reply
Forum Topic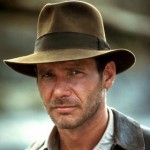 Noob
Member
0 XP
Feb-22-2015 6:21 PM
It's mah birdah today, and im glad i can share my birdah cheer with you, scified.
Another episode of Robert Muldoon's magical short-shorts is on the way.
Sorry it's taking a while, it's probably gonna be a good one.
I will shortly upload "TOP 10 COOLEST MOVIE CHARACTORS" to scified, vote in the comments on who you think the coolest movie charactor is, it will probably make it into the list.
"That is one big pile of sh*t" -Doctor Ian Malcom
8 Responses to it's mah birdah, + vote for coolest movie character (might make it to the top ten)
Add A Reply
Sign in to add a reply to this topic!