to clear up the "Indi wasn't needed" from bbt
2 Replies
Add A Reply
Forum Topic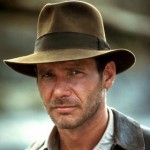 Noob
Member
0 XP
Feb-18-2015 8:55 PM
Just to clear up an old topic,
there is an idea that was stated in the big bang theory (i love that show "what's that animal doing in our apartment? relax, it's in a cage it can't get out. I have two words for you, jurassic park")
anyway, theres a theory/statment that says "If Indiana Jones was never in Raiders of the lost Ark, it would have ended the same. The Nazies would have opened the ark and got their faces melted."
Now for those of you who havn't seen this film, it's about an archeolagist named Indiana Jones (Henry Jones Jr.), a cool guy, hates snakes, good with a whip, enjoyes scified.com (enough about me) "I" start looking for the ark, and nazies are looking for it to (i hate nazies, they ruin everything for me), it's pretty much a race against the nazies to find it, i even get trapped in a snake pit...grody...but eventually the nazies kidnap me, and get the ark. They open it up, and it melts their faces, literally.
So if i wasn't in the movie it would be this- Nazies get the ark, and open it. They die.
Whowever, i made the movie so much...cooler. And also i did stuff in the sequals too.
Nazi- *singing* The jew hunters here, i'm smellin the fear, some may call me cruel, but i got beat up in high school, so i take it out, on every single jew through out, germany and france, *PUNCHED IN THE FACE*
Indiana- HaHa! score one for Indi!
"That is one big pile of sh*t" -Doctor Ian Malcom
2 Responses to to clear up the "Indi wasn't needed" from bbt

Noob
Member
12 XP
Nov-16-2020 1:00 AM
I was an intern at School of Human Evolution and Social Change a couple of years ago and we analyzed the poor archaeology in "Raiders of the lost Ark". My supervisor was Christopher Morehart, Associate Professor.
Indiana Jones and the Edited Collection of Critical Essays
call-for-papers.sas.upenn.edu/indiana-jones-and-the-edited-collection-of-critical-essays writemyessayfast.ca

Noob
Member
12 XP
Nov-16-2020 1:01 AM
Archeologists work in teams, that's their first argument: check Archaeological Chemistry Laboratory.
Add A Reply
Sign in to add a reply to this topic!