Random Fight: Albertosaurus vs Spinosaurus
30 Replies
Add A Reply
Forum Topic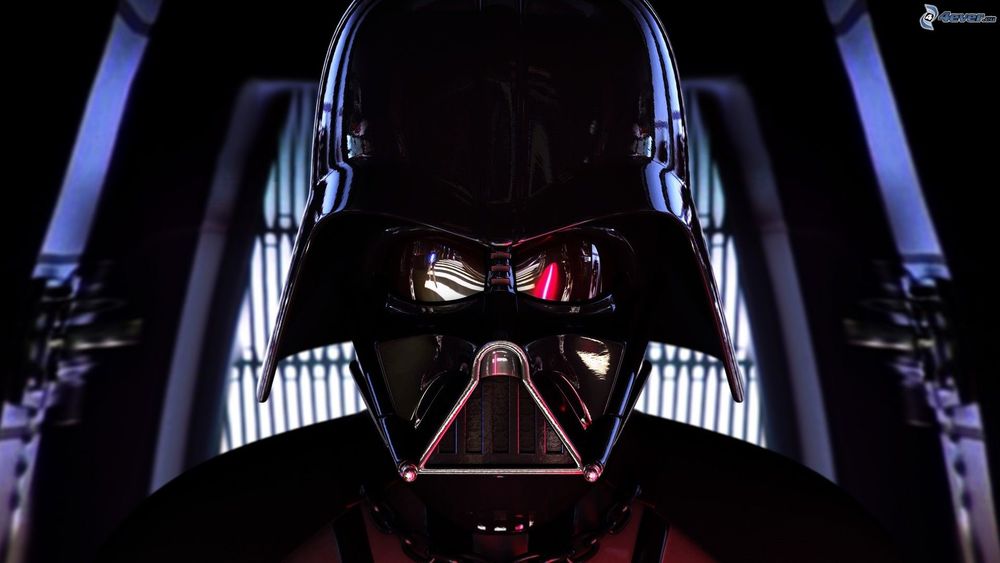 Legend
Member
6270 XP
Feb-16-2015 3:44 PM
Albertosaurus

Today, the Albertosaurus pack consists of four members.

Alpha Female:
Codename: Fang
Weight: 2.5 tons
Colours: Tan with dull red crests and black stripes
Notable feature: Larger than average teeth
Fang is the leader of the pack. She's got a mean streak and a temper.

Alpha Male:
Codename: Redeye
Weight: 2.3 tons
Colours: Tan with Crimson red crests and electric blue stripes
Notable feature: Red eyes
Redeye is Fang's mate. He's a strong leader, able to keep Fang's temper in check

Subordinate 1:
Codename: Feather
Weight: 2 tons
Colours: Tan with tan crests and brown stripes.
Notable feature: Feathers on arms, tail and head
Feather is the larger of the two followers. He's obedient and observant.

Subordinate 2:
Codename: Brownie
Weight: 1.8 tons
Colour: Brown
Notable feature: Odd colour
Brownie is the smallest member of the pack. She's hesitant, and Fang seems to have taken her under her wing.

The Albertosaurus pack has been nicknamed Squad A. Squad A is the most effective pack of hunters on Isla Sorna. They can take on almost anything they choose. They've successfully slaughtered sauropods such as Brachiosaurus and they've even taken on Giganotosaurus and won.


Spinosaurus

Today, there's a pair of Spinosaurus.

Alpha:
Codename: Fish King
Weight: 8 tons
Colour: Mossy green with navy blue crest
Notable feature: None
Fish King's nickname is no lie. There isn't a fish on Sorna that escape his grasp.

Subordinate:
Codename: Duke
Weight: 7.5 tons
Colour: Dark green with lighter green crest
Notable feature: None
Duke is an underwater assassin. His kills are quick in water and rarely draw much blood. His land skills are less than ideal.

Fish King and Duke are two male Spinosaurs that dominate the Southern Sorna waterways. No one is sure why they stick together, but it's believed that they are brothers. In or near water, they are nearly unstoppable.


Begin!


Squad A is out hunting. Their following their usual routine. Redeye is in front while Feather and Brownie trail ten feet behind him on either side. Two hundred yards to their right is Fang. Fang likes to travel a distance away from the pack, but always has an eye on them. If she runs into trouble, the pack is at her side in ten seconds flat, and if the main group runs into trouble, she attacks from the side. Fang has a mean streak at least a mile wide. Herbivores and even carnivores give her a good amount of space.

Fish King is eating about twenty feet off shore. Duke is out fishing. Duke's been underwater for almost twenty minutes, and he's completely hidden. Fish King was enjoying his most recent kill, a Parasaurolophus that got a bit too close to the river. Fish King sensed something coming, and he looked into the tree line. He watched as Redeye stepped out of the trees, followed by Feather and Brownie. The four stood still, staring at each other. Redeye roared, but it didn't sound offensive in tone. About thirty seconds later, Fang joined the pack. She looked at Fish King, then at her pack. She gave a Redeye a dirty look, as though scorning him for wasting her time in calling her over to assess a situation that they had no business being in.

Fish King growled. Fang looked at him and snapped her jaws shut a few inches from his snout. Fish King pulled his head back and snarled. Fang flashed her teeth and started backing away. Fish King mock charged. Squad A all jumped in different directions. Redeye, Feather and Brownie all looked at Fang for instruction. This was her call. Fang cracked her neck, then looked back to her pack. Fang was mad. She snapped her jaws shut three times, making a distinct clicking sound with each snap, then kicked the ground. Redeye and Feather disappeared into the trees to Fish King's right, and Brownie disappeared into the trees with Fang on Fish King's Right.

Fish King looked into the trees for several minutes, expecting an attack. When none came, he backed closer to the shore. He looked around for Duke. Still no sign of him. There was no sign of Squad A either. Fish King assumed it was safe, and he lied down.

Fang looked into the trees in the distance. She saw Redeye, and after a nod, knew he saw her. She looked at Fish King, then back to Redeye and flashed her teeth. Redeye walked with Feather out of the trees and towards Fish King. Fang looked at Brownie for a moment. Brownie seemed nervous. Fang stepped back and gave her a reassuring nudge. Brownie nodded, awaiting instruction.

Redeye and Feather marched right up to Fish King. Fish King was about to take a nap, but some growling got his attention. He opened his eyes and saw the two Tyrannosaurs staring at him. He flashed his teeth as he started to stand. Redeye and Feather reared up to their full height and swung their little arms. Fish King decided to show them some real arms. He reared up, and the moment he started to do that, Fang and Brownie charged.

Fang was faster and she got to Fish King first. She jumped, slamming into his side with the force of a truck. Fish King struggled to stay on his feet, and then Brownie hit him. Fish King toppled sideways. He landed on his side, breaking ribs. Before he had a chance to get up, the whole pack was on him. They were slashing his side and biting his back. He couldn't kick them, he couldn't hit them with his hands, and he couldn't bite them either. He started to roll over, and Fang roared as she jumped off. The rest of the pack quickly followed. Fish King stood up as quick as he could. He looked at the pack and charged. The pack all ran off in different directions and regrouped by the trees.

Fish King turned to look at the pack. They were all standing shoulder to shoulder. Fish King roared, and the pack split off in different directions like they had before. This time, they regrouped in the middle, directly in front of Fish King. Fish King was expecting them to attack the same way as before, so he watched the sides. He backed off until he was knee deep in the river. The pack wasn't sure what to. They turned to Fang for instruction. Fang looked at Feather and gestured towards Fish King. Feather nodded back and walked out of the trees.

Fish King looked at Feather and roared. Feather roared back defiantly. Fish King charged, but Feather easily sidestepped. Feather had his back to the river, and Fish King had his back to the pack. Fang gave the attack order, and they charged. They jumped and bit Fish King's back, and Feather was about to attack when he sensed something was off. He turned around and looked at the river.

Fang was about to give Feather an attack order when she saw bubbles in the river. Instead of an attack order, she ordered a retreat. Fang, Redeye and Brownie all jumped off Fish King, and Feather joined them as they bolted down the river bank. They stopped after running about four hundred yards. They turned around and watched Duke join Fish King's side.

Duke looked at Fish King, wondering what was going on. He growled curiously, and Fish King growled angrily in the direction the pack had fled. Duke looked in their direction, and he watched the last one enter the trees. He stayed at Fish King's side. Fish King pushed him towards the river. If the battle continues, it's in their turf.

The pack was deep in the brush, heading back towards the main battleground. They got where they wanted to be, and then stopped about ten feet short of the edge. Feather kept an eye on Duke and Fish King while Fang decided what to do. Fang knew that Fish King and Duke were in their preferred turf now. She needed to get them out of the water. Fang sent Feather to try and lure them out. Feather walked out, but there was no response. He walked right up to the water's edge, but there was still no reaction. After about five minutes, Feather went back.

Fang growled in anger, but it wasn't at her pack mate. She looked at Redeye and nodded. Redeye nodded back. Fang looked at Feather and Brownie and gestured for them to hide. They would need to be ready for action at a moment's notice. Feather and Brownie ducked just short of the edge, ready to rush when the need arose. Fang and Redeye stepped out of the trees. Fish King and Duke were staring right at them. They watched as Fang and Redeye walked closer to the bank. Fang and Redeye stopped just short of the water. Fish King and Duke flexed their hands in anticipation, and Fang saw it.

Fang was ready to move, and Redeye noticed Fang's slight change in stance. He got ready to move too. Duke was the first to lose patience. He charged at Redeye. Fang and Redeye both ran off before whipping around and coming back. They hit Duke on both sides and crushed some ribs in the process. Duke spit up blood, and Fish King charged at Fang. Fang expected that and ran under Duke. Fish King roared as Fang and Redeye escaped harm yet again. They stood forty feet away from Duke, and Fish King stood at his side.

Fang gave the attack order. Feather and Brownie charged out of the tree line and straight into Duke. They knocked Duke into Fish King. Fish King stumbled sideways into the river while Duke hit the ground. Feather and Brownie attacked Duke, and the alphas came running back to help. Between the four of them, they disembowelled Duke in a few seconds. Fang ordered them back after the kill. She had seen Fish King fall into the water, and she had seen him slip into deeper water. The pack stood shoulder to shoulder and waited.

Fish King looked at the scene when he surfaced. Duke was dead and pack was standing by the trees. He wasn't sure what to do, so he attempted to wait it out. Fish King lost patience with the Albertosaurs and walked out of the river. He charged angrily at them, and they easily got out of the way. Fish King kept going and ended up in the forest. He tried to turn around, but he was too big. He started backing up when he heard some bushes rustle and some branches snap. The whole pack attacked him, jumping onto either side and slashing. Fish King roared, but it was useless. The pack jumped off before Fish King figured out he could have crushed them against a tree.

Fish King kept trying to get out, but with every step, he got more stuck. He walked forward and began carefully backing up. The pack watched for a minute. Fang was figuring things out, and then she saw an opportunity. She backed off to a rather long straightway, and when Fish King's neck was in her sight, she charged. She jumped and bit Fish King's neck, but quickly let go. Fish King looked at her, and she was standing in front of him. He mock charged. Fang didn't take the bait. The rest of the pack saw an opportunity. Redeye ordered Feather and Brownie to stay back for a minute. Redeye waited, similar to what Fang had done. His target area was different though. When Fish King's leg was in his sight, he charged.

Redeye ran full tilt into Fish King's leg. Fish King's leg snapped from the sudden impact, and he fell. Redeye was quickly out of the way, and he looked at Fish King. Fang growled happily. The fight was as good as over. Fish King swung his arms and good leg at them, but they were out of reach. Feather and Brownie made their way over. Brownie stepped on his sail and started biting his back while Feather went for his neck. Fish King roared in pain, but he was soon silenced. Brownie had been looking for an ideal position and destroyed his sail completely. Fish King was paralyzed. Fang decided to have some mercy and tore his throat out before the pack began eating.

Winner....... Albertosaurus

Victory through superior strategy and strength in numbers this time around.


Well, Albertosaurus won and none of the four even got a scratch. I'll be waiting to see what y'all say.

May the hate begin.


Jack of all trades. Master of none
30 Responses to Random Fight: Albertosaurus vs Spinosaurus
Add A Reply
Sign in to add a reply to this topic!