movies i hate, but everyone else loves
15 Replies
Add A Reply
Forum Topic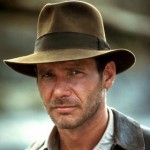 Noob
Member
0 XP
Feb-16-2015 9:50 AM
One thing that really anoys me is that there are two main movies out there that i either grew up around, or had other people that talked about them. They were very popular for one reason or another, but when i saw them i said "Is this really what everyone is going on about? That was HORRIBLE."
One movie i remember everyone was very happy to see was called "Metillda" i think there was a special anaversery thing that happened recantly, idk. But i notice (i love 80s movies) that so many people love this film, and some find it "relatible" but i find it gross, disturbing, and unwatchable. Take this from the guy who witnessed someone getting there heart ripped out of there chest...
another, more popular movie that i realy realy HATE would be "the goonies", still for alost the same reason as the ther movie, its gross, nasty, unpleasant, and when this movie came out i was like what, five? four? idk, but i loved adventure and action, my mom said aww Henry you should see the goonies! And i did, and it wasnt an adventure movie, it was a movie that made jokes out of dead guys in the freezer, autism, cutting people, and giant octopusses, now an adventure movie, well, "want adventure, come to me, a professor of archeolagy, berried tresure worth the fee" sorry couldnt resist. The only good thing about the goonies was that it had my sidekick SHORT ROUND in it.
the last movie, probably the one i will get the most hate and spam for...wait for it... I...HATE...THE DARK NIGHT TRILOGY. I love Batman and Robin, batman the animated series is my show, Micheal Keaton batman is the man, but the dark night is so un-batman, it's so unfaithfull to batman, it's so un true to the batman franchise...its like a bad reboot (well, it kind of is) so let me explain, whats somthing you all should be familiar with...(im a huge dc fan by the way, i dont realy care for marval) lets take...SPIDERMAN, so lets dark night-ify spiderman. Here it is- Peter Parker is a thirty year old who has a pet turantula and his uncle was a cop that just died. Now peter makes gecko gloves and make wrist net launches, and puts on a full bodie black morph-suit and is known as "The Black Widow" thats what dark night did to batman.
so, are there any movies that you don't care for that everyone e;se loves?
And the next episode of Muldoon is on the way-
"That is one big pile of sh*t" -Doctor Ian Malcom
15 Responses to movies i hate, but everyone else loves
Add A Reply
Sign in to add a reply to this topic!