Lex Luthers battle armor in Man of Steel
0 Replies
Add A Reply
Forum Topic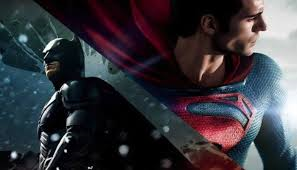 Noob
Member
0 XP
Feb-09-2015 1:08 PM
During the climax of MoS I could'nt help but notice during the battle between Zod and Superman on top of the Lex Corp construction building the scene where he strips away his armor just to prove how much more powerful he was since Superman "GREW UP ON A FARM!" his words exactly. In that scene he takes off his armor and instantly I think Lex is going to get his hands on that armor. Maybe in the sequel BvS Lex will come across the kryptonian armor give it a Lex Corp redesign and BOOM we have his notorious suit.
0 Responses to Lex Luthers battle armor in Man of Steel
Add A Reply
Sign in to add a reply to this topic!