another bit of blade runner fades away
3 Replies
Add A Reply
Forum Topic
Noob
Member
0 XP
Jan-27-2015 1:48 AM
Demis Roussos died aged 68, the greek singer who worked with Vangelis, especially on 'Tales of The Future' https://www.youtube.com/watch?v=CaDdbBNgahI FKB :(
3 Responses to another bit of blade runner fades away
Noob
Member
4 XP
Jan-30-2015 3:32 AM
Demis Roussos & Governess, Malibu Beach (Los Angeles, 1981)
by Xavier Martin
I've been told by someone that speaks Arabic; it's specifically a Kurdish dialect used for the vocal of Tales of the Future.
Bonus links:
Lament
Hour of Love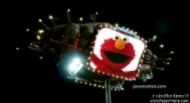 Noob
Member
10 XP
Feb-02-2015 3:28 PM
Thanks for posting this FKB. I always thought it was a female singing. Sorry to hear he passed away.
Noob
Member
0 XP
Feb-03-2015 2:09 AM
there was another singer on the soundtrack.Mary Hopkins sung on 'Rachels Song' her fame came from being discovered by the Beatles and singing a song composed by them;-'Those were the days my friend' FKB :)
Add A Reply
Sign in to add a reply to this topic!