Forum Topic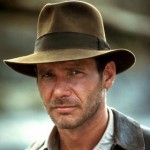 Noob
Member
0 XP
Jan-26-2015 5:22 PM
OFF TOPIC FROM SCIFI!
Yesterday my an old freind had to put down his dog, i felt pretty bad because i remember how horrid it was when my dog died
(when i was a teenager i had a husky)
so... what pets do you guys have? (AGAIN, OFF TOPIC FROM SCIFI)
"That is one big pile of sh*t" -Doctor Ian Malcom
27 Responses to OFF TOPIC- scified pets?
Add A Reply
Sign in to add a reply to this topic!