Arthur Max on Blade Runner 2 (Dec-2014)
2 Replies
Add A Reply
Forum Topic
Noob
Member
4 XP
Dec-26-2014 4:10 PM
The Egyptian Pyramids of Exodus: Gods and Kings
Production Design by Arthur Max (BR2)


---

Arthur Max on The Martian, Prometheus 1 & 2, Blade Runner 2 & more
@ FILM DIVIDER
---
Bonus links:
Off the Shoulder of Orion
Arthur Max: The Making of Exodus
BBC Christmas Eve with Sir Ridley Scott


2 Responses to Arthur Max on Blade Runner 2 (Dec-2014)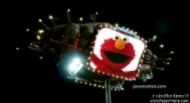 Noob
Member
10 XP
Dec-27-2014 8:39 AM
More good news :) Thanks for posting Sawa Hope everyone had a great Christmas!! Looking forward to the New Year..hopefully filled with Blade Runner 2 teaser trailers ;)
Noob
Member
4 XP
Jan-02-2015 8:32 PM
ARTE161 Love Doll by Mole

I've still got the greatest enthusiasm, and confidence in the sequel. And I want to CENSORED, very much. However seriously Dale, I too believe there will be much to look forward to. I'm pleased you read the interview, positively.

Arthur certainly gives a brief, but informative perspective on how things have been going. And a film covering the planet Mars was something Ridley has wanted to do, for sometime. I'm guessing they may be ready to start shooting BR2 by the Summer. And possibly even sooner, if Ridley decides he isn't coming out to play some more.
Thor Bulow by Sam Scott Schiavo

If it does turn-out that Ridley will not be directing; I'd be willing to welcome his son Luke Scott to fill that role. My own selection of him is based on his work on L O O M (2012). Although, that doesn't lessen my desire for Ridely to complete the vision. I do feel there could be more BR films beyond the 2nd; however, I personally would be more receptive in others directing the series, later.

BR is Ridely's most personal film, and this should continue-on with the sequel. And by giving us what he loves to do the most; his art. It can only be another masterpiece; especially, if the script is as good as we've heard.
And you're welcome, Dale.


Bonus links:
Dr. Strangelove
Blade Runner vs. HER


Sawa
Add A Reply
Sign in to add a reply to this topic!