Forum Topic
Noob
Member
8 XP
May-19-2014 7:07 AM
So I was thinking, with the popularity of shows such as Game of Thrones, The Walking Dead, Breaking Bad, etc. Wouldn't it be cool if instead of making a Boba Fett movie, they make it into a series on AMC or HBO? Boba being a bounty Hunter would certainly have plenty of stories to tell. And they could do it with other characters too. Anyways, just a thought. What do you guys think?
3 Responses to Star Wars Spinoff TV Series?
Noob
Member
0 XP
Jun-03-2014 6:40 AM
I don't oppose your idea, but I think it would be better to do a show based on a movie - in this case the spin-off movie.  The movie would rekindle people's love of Boba Fett and the old Star Wars, then actually get people excited about the show.  In fact, I'd wait at least until the final trilogy comes out before doing a show.  That way, Star Wars hype could be re-established, then many more people would actually be interested in a show.  Lots of people I know love the old trilogy, but the prequels completely turned them off to Star Wars as a whole.  Hopefully these new movies will be able to re-establish Star Wars hype and get people really excited about what is to come, unlike the prequels which seemed to suggest that Star Wars had come to a close.
"Either way, you probably won't get off this island alive."
--Alan Grant
Noob
Member
8 XP
Jun-03-2014 12:27 PM
Can't argue with that. I agree that it would have to have strategic timing to makea show. I'm okay with a movie or a show, but I felt the show was an interesting avenue to look at.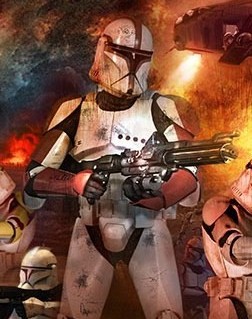 Noob
Member
0 XP
Jun-03-2014 1:16 PM
Good idea overall. My main want is the return of my favorite characters in some way...
"Men like me don't start the wars. We just die in them. We've always died in them, and we always will. We don't expect any praise for it, no parades. No one knows our names." ―Alpha-98
Add A Reply
Sign in to add a reply to this topic!