Harrison Ford offered a role in Blade Runner 2
9 Replies
Add A Reply
Forum Topic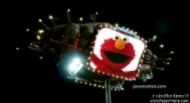 Noob
Member
10 XP
May-15-2014 10:37 AM
Well more hopeful news that a sequel is on the way.According to this article Ridley Scott has penned the next film and those involved want Mr.Ford on board as well. It says an offer has already been put in but Mr.Ford is currently working on Star Wars VII and his reps haven't responded....yet :) Here's a link to the article: http://variety.com/2014/film/news/harrison-ford-offered-role-in-blade-runner-sequel-1201182260/ P.S Svanya,my topic body page doesn't show the menu list.They are there but there not listed.Its sort of hit and miss cause you don't know what you selected.
9 Responses to Harrison Ford offered a role in Blade Runner 2
Add A Reply
Sign in to add a reply to this topic!