Forum Topic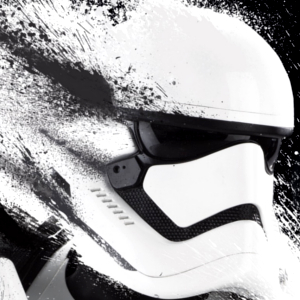 Legend
Member
9516 XP
Nov-05-2012 5:14 AM
[center][b]STARGATE SG-1[/b] [img]http://upload.wikimedia.org/wikipedia/en/thumb/9/9a/Stargate_SG-1_cast_minus_Jonas_Quinn.jpg/260px-Stargate_SG-1_cast_minus_Jonas_Quinn.jpg[/img] [i][/i][/center] [b]Main Cast[/b] [i]Richard Dean Anderson[/i] as [b]Colonel/General Jonathan "Jack" O'Neill[/b] [i]Michael Shanks[/i] as [b]Dr. Daniel Jackson[/b] [i]Amanda Tapping[/i] as [b]Dr. Samantha "Sam" Carter[/b] [i]Christopher Judge[/i] as [b]Teal'c[/b] [i]Don S. Davis[/i] as [b]General George Hammond[/b] [i]Corin Nemec[/i] as [b]Jonas Quinn[/b] [i]Ben Browder[/i] as [b]Cameron "Cam" Mitchell[/b] [i]Beau Bridges[/i] as [b]Major General Henry "Hank" Landry[/b] [i]Claudia Black[/i] as [b]Vala Mal Doran[/b] Based upon the 1994 [b]Stargate[/b] movie by [i]Roland Emmerich and Dean Devlin[/i], [b]Stargate SG-1[/b] lasted for 10 seasons between 1997-2007, totalling 214 episodes (plus 2 DVD Films). [b]Stargate SG-1[/b] told the story of a team of human explorers, charting the vast network of circular wormhole gates known as [b]Stargates[/b] scattered throughout the galaxy by a race known as the [b]Ancients[/b], but which has been controlled in recent millenia by a symbiotic race known as the [b]Goa'uld[/b]. [b]Stargate SG-1[/b], created by [i]Brad Wright and Jonathan Glassner[/i], became an instant sci fi fan favorite, with its unique twist on the space exploration theme and the in-depth mythology of the franchises Alien species, and spawned three spin-offs - [b]Stargate Infinity[/b] (2002), [b]Stargate Atlantis[/b] (2004) and [b]Stargate Universe[/b] (2009-2011). Feel free to discuss anything and everything [b]Stargate SG-1[/b] related in this thread - your favorite episode(s), character(s), anything...

1 Responses to STARGATE SG-1
Noob
Member
0 XP
Feb-13-2013 2:20 AM
Stargate was amazing and it showed no sign of stopping it was going everywhere around the universe but I guess you just run out of bad guys after a while. Its sorely missed .
Beware the bearers of false gifts & their broken promises Much pain but still time There is good out there We oppose deception Conduit closing
Add A Reply
Sign in to add a reply to this topic!