Forum Topic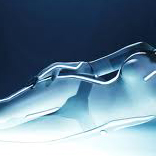 Noob
Member
0 XP
Dec-18-2013 5:12 PM
Hello everyone, 
I don't really know where to ask my question so I will try here.
For my job I have to research if there is some jewelry in futuristic sci fi movies. So the question is: have some scriptwritters thought about jewelry in the future ? Most of the humans are wearing suits or armor in the future but no jewelry. Sometimes a watch maybe, that represents the technical part of the jewelry. But even for this I don't have any real example. 
Could you please help me and give me some idea ?
Thank you, 
Carole
Carole
9 Responses to Jewellery in Sci Fi Movies
Add A Reply
Sign in to add a reply to this topic!