Forum Topic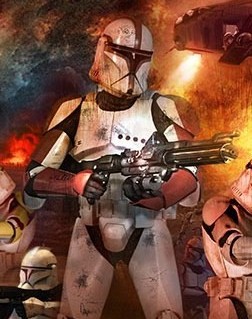 Noob
Member
0 XP
Oct-13-2013 8:50 PM
It seems that we can expect a new Star Wars series. Coming to Disney XD in 2014, Star Wars: Rebels [img]http://upload.wikimedia.org/wikipedia/en/1/16/Star_Wars_Rebels_logo.png[/img] Here's a link to a video about it and some more info... [url=http://starwars.com/news/nycc-2013-meet-the-inquisitor-the-new-face-of-evil-in-star-wars-rebels.html]Star Wars: Rebels[/url] Personally, I prefer the Clone Wars. But I'll give this one a shot. What do you guys think? Will it be a good show or a let down?
"Men like me don't start the wars. We just die in them. We've always died in them, and we always will. We don't expect any praise for it, no parades. No one knows our names." ―Alpha-98
12 Responses to Star Wars: Rebels
Add A Reply
Sign in to add a reply to this topic!