After what seems like decades of waiting, the official release date for James Cameron's Avatar 2 seems to have been confirmed by 20th Century Fox! The studio recently dropped a few release dates for upcoming blockbusters, one of them being an untitled project by James Cameron's own Lightstorm Entertainment, for December 21st, 2018. Deadline reports the only possible title for this date is Avatar 2. Not to mention, previously Cameron had announced that the sequel would hit theaters two years from now around Christmas time at this year's CinemaCon and that its three sequels would release in 2020, 2022 and 2023.
As new details arrive concerning the long-awaited Avatar sequel, we'll be sure to keep you posted.
Thanks to Deadline for the news!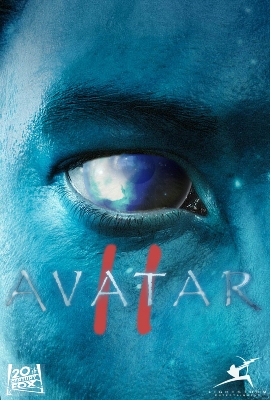 Avatar 2 December, 2022
More about Avatar 2 (movie)
TBC
Directed by James Cameron, Avatar 2 's release date is December, 2022.
Stay up to date with the latest news on Avatar 2 by liking Scified on Facebook and by following us on Twitter and Instagram! Also, consider subscribing your email to our Avatar Movie News blog for instant notifications of when new posts are made!
Written by Chris
Published on 2016-11-24 09:28:08